When the first threshing machine was invented, it was considered the greatest labor saver for threshing grain. Horses and steam engines that powered threshing machines were replaced in the 1930's with "modern day" tractors and combines were beginning to appear. In the summer of 1954, three men from the Dalton, MN area gathered together with a dream of doing their own "threshing bee."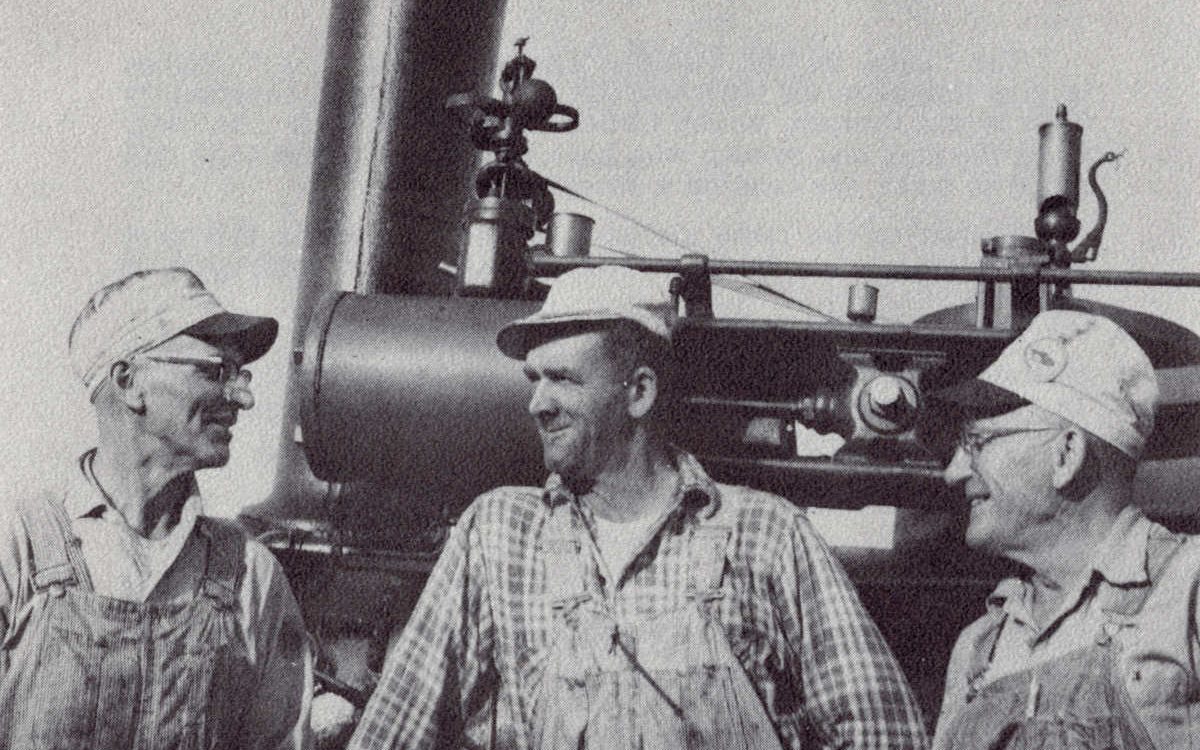 George Melby, with the help of his brother, Ralph Melby, and their nephew, Kenneth Bratvold, began on October 8, 1954, with six stacks of grain using George's Minneapolis separator (with wing feeders and powered by steam). Although not advertised, over 500 people came to observe the event on George's 10-acre field. It has been an annual event ever since. In 1960 it was moved to the present site on 40 acres of leased land on the southeast side of Dalton. Eventually the "Thresher's Club" grew in members and equipment. In 1973 they purchased the land. Over the years, buildings have been added to the grounds -- some moved in and others built by dozens of volunteers. Many of the buildings are used for storage as well as displays and functions during the yearly event.
The focus is to bring back some of the ways of life of the pioneers that settled in the area, and also an appreciation for our heritage.